ORORO Heated Jacket Review - Small Wedding and Elopement Photographer - Colorado Mountains
Boulder, COLORADO
Let me start off by saying that, as a native Southerner, my ideal temperature is 82 degrees. The BEST hot springs are at least 109 degrees, food should be served steaming hot and summer is the best season. (Fight me!) 🔥
After moving to Colorado, I admit that it took me a while to figure out how to dress appropriately for mountain hikes. 7 years on and I have a layered clothes, warm socks + snow/hiking boot recipe that serves me well. There are so many stunning places to hike in Colorado that you can generate a lot of body heat just getting to your destination.
I've used ororo products in these three situations where you are not able to rely on generated body heat:
Keeping warm at camp! This is especially useful in places where open campfires are not allowed due to fire danger. So important in Colorado!

Keeping warm during long exposures. When photographing astro landscapes, I may be waiting for hours while my camera is taking long exposures and interval shots. A fire or stove is not an option due to the light they generate, which will leak into the photo's exposure. The clear skies needed for good astro landscape photography are often found at high elevations, and in the cooler months.

Keeping my clients warm during our mountain photoshoots and elopements! This is a big one and the one that is most relevant to me and my business. We have gorgeous and amazing mountain views in Colorado - Rocky Mountain National Park is a favorite! - but the weather can turn at any moment and I need to be prepared for myself and my clients.
It's so important that my brides not only have epic photos, but are comfortable while working with me! Having a spare ORORO heated jacket often makes the difference in comfort for my hiking brides.


Recently, I was able to really put my ORORO heated hoodie to work keeping my model warm on a very cold winter photoshoot. Being able to warm her up quickly between shots really made a difference in extending our shooting time.
ORORO has heated jackets with an outer shell, heated vests, heated hoodies, and a brand new heated glove option. I own both the hoodie and the vest and I'm seriously eyeing the gloves!
The jacket has three heat settings- high - medium- and low.
The power button is on the left breast and lights up when turned on and to indicate heat settings.
Sustainability and smart energy usage is definitely important to me- I often wear my vest or hoodie indoors- which saves a lot of electricity that would otherwise be going to my space heater.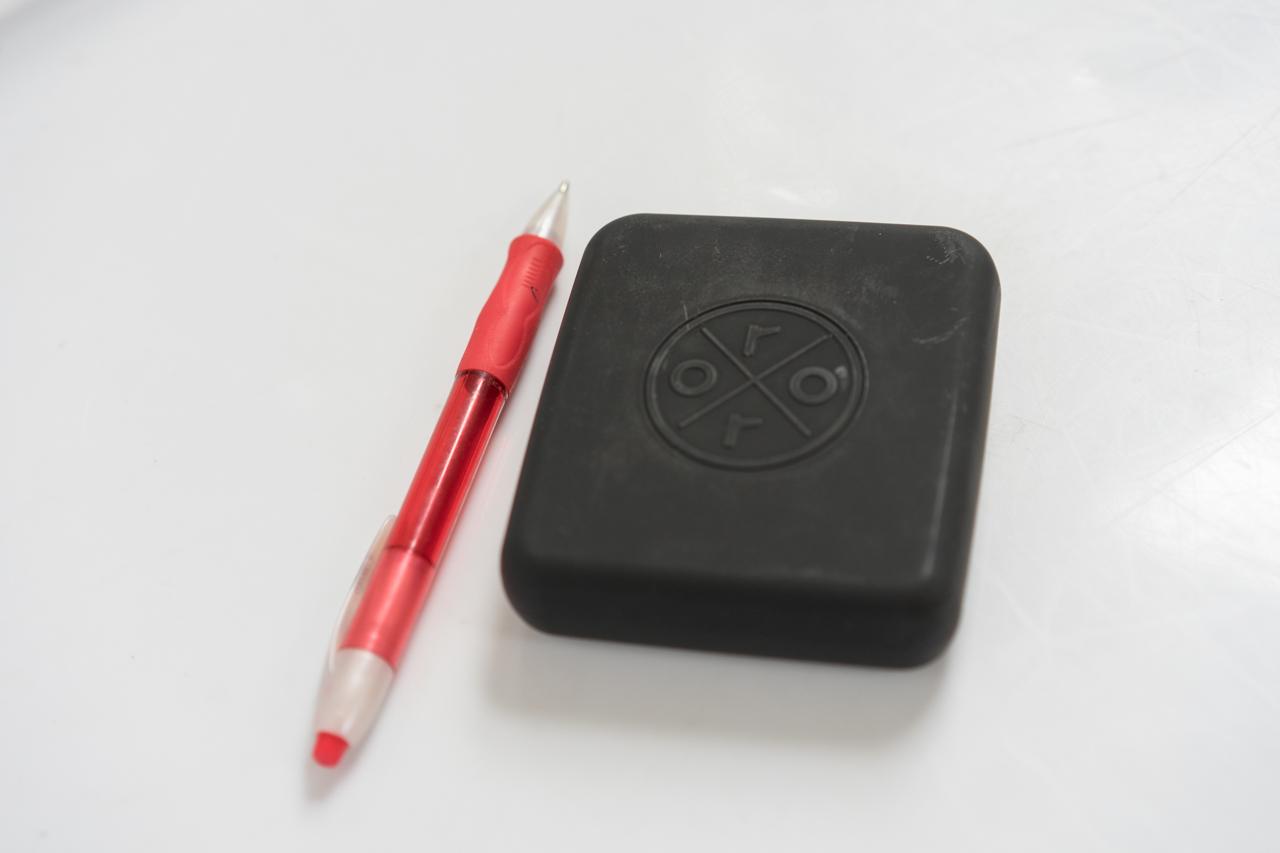 The hoodie and vest both have a small rechargeable battery that fits in a front pocket than can give up to 10 hrs of heat on the lowest setting. The battery is about the size of a small portable hard drive, shown here with a pencil for scale.
As a camping accessory, it's hard to beat. I can now sleep comfortably throughout the night on winter camping trips, and my brides all rave about how warm they felt on our winter photoshoots. Each unit of clothing comes with a battery, but I am definitely planning on getting a few extra batteries for longer trips. I would love to see ORORO come out with a solar charger that I could clip to my backpack so that it charges during the hike.

I highly recommend checking out ORORO's heated apparel for your clients and your own comfort!